---
Research Briefs
Goldring, L. and P. Landolt.  2009.  Immigrants and Precarious Employment in the New Economy.  (Introduction to Research Briefs.)  Toronto: Immigrants and Precarious Employment Project
In 2005-06 P. Landolt and L. Goldring and their research team interviewed three hundred Latin American and English-speaking Caribbean immigrant workers in the greater Toronto area using a mixed-method questionnaire. Respondents were asked questions about why and how they migrated to Canada, their early settlement and work experience and particularly their relationship with local settlement service institutions, and the strategies they used to improve their employment situation. These research briefs summarize the findings.
---
Books and Articles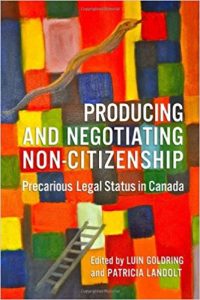 Goldring, L. and P. Landolt (eds.).  2013. Producing and Negotiating Non-Citizenship: Precarious Legal Status in Canada. Toronto:  University of Toronto Press.
Most examinations of non-citizens in Canada focus on immigrants, people who are citizens-in-waiting, or specific categories of temporary, vulnerable workers.  In contrast, Producing and Negotiating Non-Citizenship considers a range of people whose pathway to citizenship is uncertain or non-existent. This includes migrant workers, students, refugee claimants, and people with expired permits, all of whom have limited formal rights to employment, housing, education, and health services. This book contributes to conceptualizing multiple forms of precarious status non-citizenship as connected through policy and the practices of migrants and the institutional actors they encounter.
Landolt, P. and L. Goldring. 2015. "Assembling Noncitizenship through the Work of Conditionality."  Citizenship Studies 19 (8): 853-869 (16 pgs.)  Special issue: Theorising Noncitizenship.
We argue that noncitizenship is a dynamic, multi-scalar assemblage that brings together disparate elements. Noncitizens exercise agency in choosing to make claims (or choosing to not make claims) to substantive rights, and the individuals and institutions with which they interact with may facilitate or hinder such claims-making. Legal status trajectories do not necessarily conform to expected pathways and timelines, and may combine access to various resources. We illustrate the framework with data from research conducted in Toronto.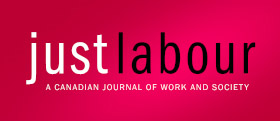 Lewchuck, Wayne, Michelynn Lafleche, Diane Dyson, Luin Goldring, Alan Meisner, Stephanie Procyk, Dan Rosen, John Shields, Peter Viducis, Sam Vrankulj. 2014. "Is Precarious Employment Low Income Employment?  The Changing Labour Market in Southern Ontario." Just Labour 22 (Autumn): 51-73.
This paper examines the association between income and precarious employment, how this association is changing and how it is shaped by gender and race. It explores how precarious employment has spread to even middle income occupations and what this implies for our understanding of contemporary labour markets and employment relationship norms. The findings indicate a need to refine our views of who is in precarious employment and a need to re-evaluate the nature of the Standard Employment Relationship.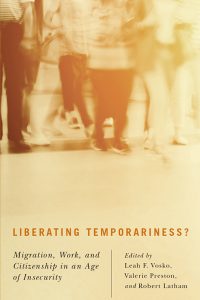 Goldring, Luin. 2014. "Resituating Temporariness as the Precarity and Conditionality of Non-citizenship."  Pp. 218-254 in Leah F. Vosko, Valerie Preston, Robert Latham (eds.).  Liberating Temporariness: Migration, Work, and Citizenship in an Age of Insecurity in Canada.  McGill-Queen's University Press.
Resituating temporariness as a dimension of precarity of legal status along with conditionality can broaden analyses of the problem of stratified rights and membership that generate social exclusion/inclusion of non-citizens. Rather than focusing proposals on achieving permanent or opening pathways to citizenship, understanding temporariness and the conditionality of precarious status in this way can strengthen arguments in favour of expanding the bases of rights and reducing insecurity.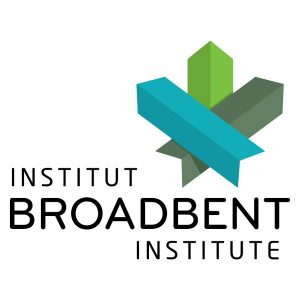 Goldring, Luin.  2014. "The alarming new blueprint for Canadian citizenship and immigration policy."  Invited blog.  The Broadbent Institute.  April 29, 2014.
Only permanent residents can apply for naturalization. Since the waiting room for citizenship is composed entirely of permanent residents, we need to consider how policy changes are shaping who gets in to the waiting room, how, and when. It also means taking a closer look at temporary residents in the holding area, and whether and how they can move from temporary to permanent residence.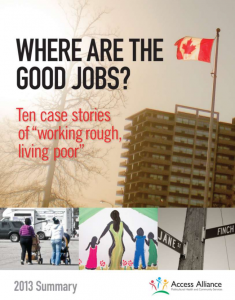 Access Alliance (2013). Where are the Good Jobs?: Ten stories of working rough, living poor. Toronto: Access Alliance Multicultural Health and Community Services.
This report contains ten powerful case stories of immigrant families from racialized background who are struggling to find good jobs in Canada. The case stories are based on results from third phase of a multi-phase community based research project conducted by the Income Security, Race and Health (ISRH) team in Toronto. Findings from this phase build on our 'Working Rough, Living Poor' report released in 2011.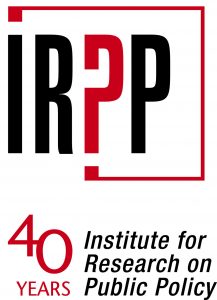 Goldring, L. and P. Landolt.  2012.  "The Impact of Precarious Legal Status on Immigrants' Economic Outcomes." IRPP Study 35.  Montreal: Institute for Research on Public Policy.
This study calls for a reframing of the study of immigrant economic incorporation to pay closer attention to the relationship between migration status, legal status trajectories and employment outcomes, measured by job quality and not just by employment rates and earnings. The qualitative research shows how early precarious legal status can contribute to migrants settling for precarious work and getting stuck in low-paying jobs for a long time, even after a change to secure legal status.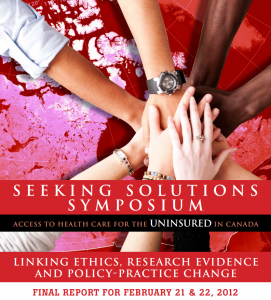 Goldring, L. and P. Landolt.   2013. "What do we know?  Precarious migratory status in Canada." Final report for Seeking Solutions Symposium, Access to healthcare for the uninsured in Canada 2012.  Toronto: SickKids and Women's College Hospital.  Pg. 12 (1 pg).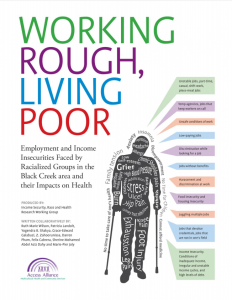 Wilson, R.M., P. Landolt, Y.B. Shakya, G. Galabuzi, Z. Zahoorunissa, D. Pham, F. Cabrera, S. Dahy, and M-P. Joly. (2011). Working Rough, Living Poor: Employment and Income Insecurities Faced by Racialized Groups in the Black Creek Area and their Impacts on Health. Toronto: Access Alliance Multicultural Health and Community Services.
This report reveals how racialized people are being pushed into protracted conditions of precarious employment and income insecurity, and how existing employment training services and job search supports are often prove ineffective.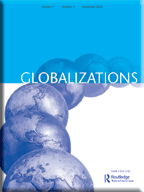 Goldring, L. and P. Landolt.  2011.  "Caught in the Work-Citizenship Matrix: the Lasting Effects of Precarious Legal Status on Work for Toronto Immigrants."  Globalizations, 8(3): 325.  (June).
Original research on immigrant workers' employment experiences in Toronto examines the effects of legal status on job precarity as measured by an eight-indicator Index of Precarious Work (IPW). Precarious legal status has a long-lasting, negative effect on job precarity; both respondents who entered and remained in a precarious migratory status and those who shifted to secure status were more likely to remain in precarious work compared to respondents who entered with and remained in a secure status.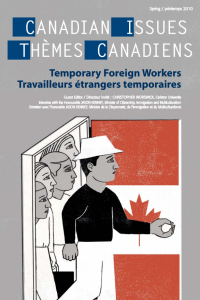 Goldring, L.  2010.  "Temporary Worker Programs as Precarious Status: Implications for Citizenship, Inclusion and Nation Building in Canada."  Canadian Issues/Thèmes Canadiens, Spring: 50-54.
This article is based on the premise that immigration and citizenship policy play a fundamental role in nation building. The purpose is to contribute to public debate in Canada (and elsewhere) regarding the implications of temporary worker programs for citizenship as an institution, set of practices, social inclusion more generally, and nation building. In doing so, it raises questions about policy choices that both affect and reflect the ongoing work of nation building.
Goldring, L., C. Berinstein, and J. Bernhard.  2009. "Institutionalizing precarious migratory status in Canada."  Citizenship Studies 13(3): 239-265.
This paper analyzes the institutionalized production of precarious migration status in Canada. Building on recent work on the legal production of illegality and non-dichotomous approaches to migratory status, we review Canadian immigration and refugee policy, and analyze pathways to loss of migratory status and the implications of less than full status for access to social services. We find that elements of Canadian policy routinely generate pathways to multiple forms of precarious status, which is accompanied by precarious access to public services.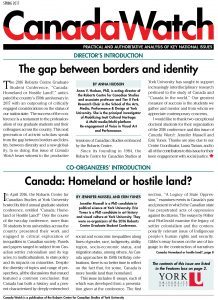 Goldring, L., J. Hennebry and K. Preibisch.  2009.  "Temporary Worker Programs: North America's second-class citizens."  Canada Watch. Spring. page 36.
Temporary worker programs are increasingly popular across Europe and North America, and in numerous sending countries. As the new US administration and other governments consider immigration policy, it is critical they not forget temporary migrant worker programs. Although these programs offer employers control and flexibility and workers an improvement over unauthorized border crossing, from the perspective of employment standards, and the rights and health of workers, they erode security and increase vulnerability.

Bernhard, J., L. Goldring, J. Young, C. Berinstein and B. Wilson.  2007.  "Living with Precarious Legal Status in Canada: Implications for the Wellbeing of Children and Families." Refuge 24(2): 101-114.
This study focused on the effects of precarious status on the well-being of fifteen participants with particular attention to their attempts to claim services, their feelings of belonging and sense of social support, and the effects of parents' status on children. It investigates ways in which the status of one family member can affect the well-being of the entire family. Those who had children reported that the family's status disadvantaged their children, whether they were Canadian or foreign-born, as parents' status was used to justify denying children rights to which they are entitled by international, national, and provincial laws.
---
CEP Project Resources

. Click here.